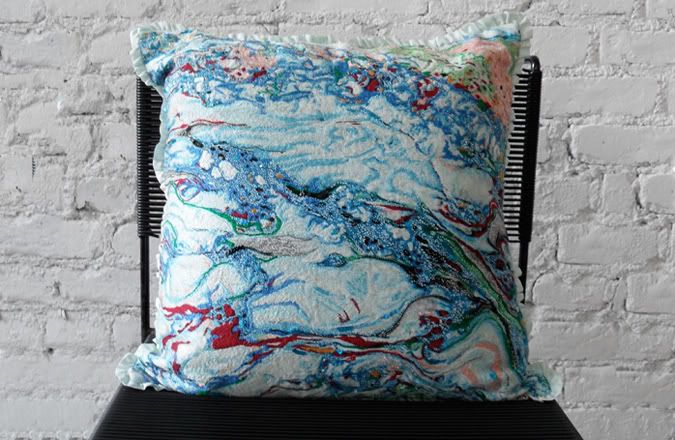 My love of marbling has been renewed. At an art class in primary school, we dyed some cotton – I can't remember the process exactly, except that I was so enchanted by the result that I've kept a considerable swatch and still can't bear to use it.
This anecdotal mood was brought to you by Alain de Botton, whose eloquent sentences I have been reading all afternoon in this gratefully embraced sunshine.
The amazing cushion is by
JF & Son
via
Anne Louise
.